Chestermere is a charming and laid-back lake community located east of Calgary's city limits. Its historical roots began as a farming area that transitioned into a recreational community for the residents of Calgary.
Today, Chestermere is an established lakeside town that mimics a peaceful oasis from city living. Douglas Homes is proud to be one of Chestermere's top home builders, providing residents with quality designs and the greatest in functionality.
Once a recreational city, Chestermere provides endless opportunities for fun and relaxation. The town prides itself on its family-oriented values and collaborative community efforts. Take a stroll through the neighbourhood and you'll get a feel of the calm and ease that's hard to find in a big city.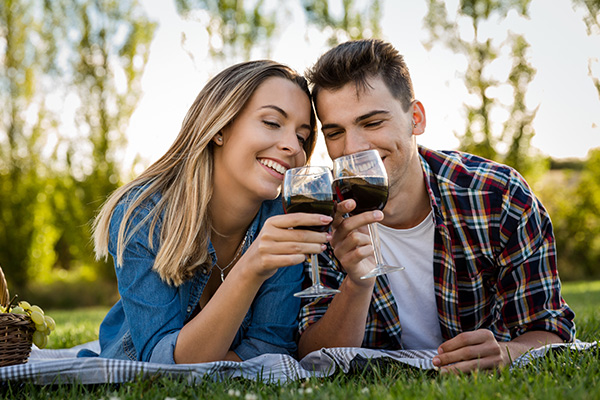 Every summer and winter, Chestermere holds two festivals - the Chestermere Water Festival and the Winter Festival as an annual celebration of summer and winter at the lake. Individuals and families enjoy the bike trails on Chestermere drive surrounding the lake for leisurely walks, jogs, and biking.
The bicycle pathway system located at the sound end of West Chestermere is conveniently connected to Calgary, making it easy to reach the city on foot, bike, skateboard, or rollerblades. Chestermere is home to a BMX and skate park, the semi-private 18-hole Lakeside Greens Golf Course, and Camp Chestermere, a Christian camp located on the southeast end of the lake.
For people who are looking to escape the busy city life, Chestermere is an ideal place to call home. The town's values are founded on accountability, connection, transparency, inclusivity, viability, and ethics while carrying out its mission to provide a safe haven to come home to.
---
Our Chestermere communities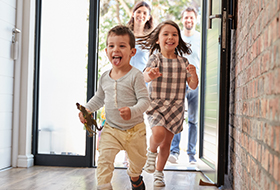 The community of Waterford is designed for multi-generational living with diverse residential home choices. Located on the Southwest edge of Chestermere, Waterford offers a unique balance of quiet suburban living and city life. Access the heart of Chestermere and the City of Calgary with interconnected parks, walking trails, and bike paths. No vehicle required!
View More Details...
---
Frequently Asked Questions
How safe is the community of Chestermere?
Chestermere is one of the safest communities within Calgary's surrounding areas. It's a quiet, laidback, and relaxed town away from the noise and fast-paced environment of a big city. As a small town, you can expect neighbours to become familiar acquaintances and there is a sense of community effort to look after each other.
What are the crime rate statistics like in Chestermere?
Chestermere crime rates are 33% lower than the national average and 56% lower than the Alberta average. Violent crimes in Chestermere are 48% lower than the national average and the city is deemed safer than 81% of the cities in Canada. 
Could moving to Chestermere be right for you?
Chestermere is popular for young families who enjoy the outdoors. The town's population is quite young and is a paradise for those who are looking for open spaces, summers at the lake, and plenty of bike lanes to cruise on. If you want to get away from the hustle and bustle of city life and crave a slower, laidback lifestyle, moving to Chestermere could be right for you.
What is the commute like?
Chestermere is only a 30 minute drive to Calgary's downtown core through the Trans-Canada Highway. The commute throughout the town of Chestermere is easy with little traffic and delays. The Chestermere Transit Link is an extension of Calgary's MAX Purple Line and runs twice a day during the morning and evening peak times with a stop in East Hills. A commuter bus runs from Strathmore, stops in Chestermere, and into Calgary's downtown core with a set daily schedule. 
What are the best places to eat, shop around Chestermere?
Some of the most popular restaurants in Chestermere are locally-owned and operated, including Van Son Vietnamese serving authentic Vietnamese food, Delhi Express serving authentic Indian food, and a local Italian favourite called Crazy Pasta that also houses an Italian market selling flavoured oils, imported Italian pasta, assorted sauces, and more. 
For a pub type of experience, local favourites include The Canadian Brewhouse and Browns Socialhouse. Dockside Bar and Grill located on the edge of Chestermere Lake will make you feel like you're on a beachside vacation. 
For shopping, Chestermere Station is a convenient shopping strip with Safeway, big banks, Sobeys Liquor, M&M Meat Shop, and more. One of the most convenient places to shop for Chestermere residents is a 7 minute drive to Calgary's East Hills that includes big-box stores like Walmart and Costco.
Are there schools within walking distance?
Yes, there are plenty of Chestermere schools within walking distance, including Prairie Waters Elementary School, Rainbow Creek Elementary, Chestermere Lake Middle School, East Lake School, and Chestermere High School. 
Are there any Associations or special events?
Chestermere is home to the Chestermere Whitecappers Association, a group that provides a venue and social opportunities for area seniors to gather and connect. For young residents between the ages of 12-18, the Chestermere Army Cadets Association is one of the largest federally-sponsored youth programs in Canada, offering incredible opportunities to learn about the country and its history and meet new local people. 
Chestermere hosts plenty of family-friendly events throughout the year, including an Easter Egg Hunt, the Water Festival to kick off summer at the lake, the Winter Lights Festival to ring in the holidays, and a big Canada Day event that lasts from morning to night with a pancake breakfast, live entertainment, activities, games, and fireworks.