Chestermere is a charming and laid-back lake community located east of Calgary's city limits. Its historical roots began as a farming area that transitioned into a recreational community for the residents of Calgary.
Today, Chestermere is an established lakeside town that mimics a peaceful oasis from city living. Douglas Homes is proud to be one of Chestermere's top home builders, providing residents with quality designs and the greatest in functionality.
Once a recreational city, Chestermere provides endless opportunities for fun and relaxation. The town prides itself on its family-oriented values and collaborative community efforts. Take a stroll through the neighbourhood and you'll get a feel of the calm and ease that's hard to find in a big city.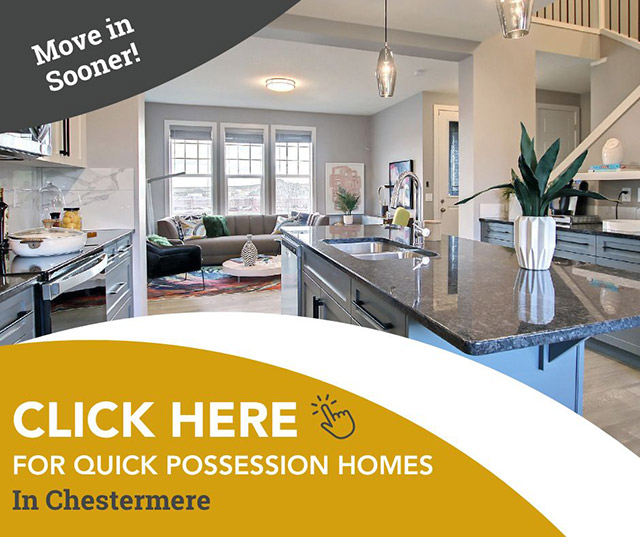 Every summer and winter, Chestermere holds two festivals - the Chestermere Water Festival and the Winter Festival as an annual celebration of summer and winter at the lake. Individuals and families enjoy the bike trails on Chestermere drive surrounding the lake for leisurely walks, jogs, and biking.
The bicycle pathway system located at the sound end of West Chestermere is conveniently connected to Calgary, making it easy to reach the city on foot, bike, skateboard, or rollerblades. Chestermere is home to a BMX and skate park, the semi-private 18-hole Lakeside Greens Golf Course, and Camp Chestermere, a Christian camp located on the southeast end of the lake.
For people who are looking to escape the busy city life, Chestermere is an ideal place to call home. The town's values are founded on accountability, connection, transparency, inclusivity, viability, and ethics while carrying out its mission to provide a safe haven to come home to.
---
Our Chestermere communities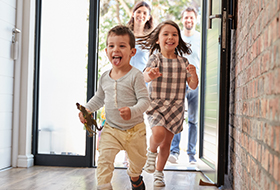 The community of Waterford is designed for multi-generational living with diverse residential home choices. Located on the Southwest edge of Chestermere, Waterford offers a unique balance of quiet suburban living and city life. Access the heart of Chestermere and the City of Calgary with interconnected parks, walking trails, and bike paths. No vehicle required!
View More Details...
---
Frequently Asked Questions
Douglas Homes builds in the Chestermere community of Waterford.
Contact Rudy Skapin for quick possession and spec homes in Chestermere:
Showhome Phone: 587-391-7812
Cell: 403-992-1950
Email: waterford@douglashomes.net
Please contact the Area Manager for more information.