New Home Builders in Cochrane at Sunset Ridge.
Gorgeous sunsets, amazing mountain views and peaceful living are some of the reasons why people live in Sunset Ridge in Cochrane. Perched in the foothills above downtown Cochrane, it's an area to grow and play within a short distance to the big city of Calgary. Essential amenities are just minutes away in downtown Cochrane for groceries, dining, health and all your retail needs. For your convenience, there is also a medical centre, movie house, several places of worship/retreats, RCMP, recycling depot and veterinary clinics. Residence can look forward to future soccer pitches, ice rink/multi court, splash pad, outdoor exercise circuit, and community gardens.
Children have an opportunity to attend local schools right here in Cochrane. Ranche View ranging from kindergarten to grade 8 and St Timothy Jr/Sr High School provide a great education only steps from home. There is also a before and after school service.
The motto for Sunset Ridge is…live here, grow here, stay here.  How can you say no to that?
Come home to your perfect fit…
Families can find their perfect fit within this community with lots that back onto a ravine or pathway to provide ample space to grow and breath. The spacious single family detached homes, some with walkout basements, have stylish architectural details such as; varied roof pitches, decorative craftsmanship elements like gables, brackets, and trusses to create individualized expression to each and every home. Only high quality products are used to complete homes by Douglas like hardy board siding and beautiful stone accents.
There are five playgrounds to choose from to keep the kids stimulated and having fun. There is one within walking distance with a lovely gazebo and man-made lake for picnics and outside enjoyment. You can have the peace of mind that your kids will be safe in this close knit community of Sunset Ridge. A few hundred metres from your home, you can enjoy a walk or run on the 5.5 kilometers of pathways amongst six green spaces via linear parks. To keep a busy family active, there are two sports areas, baseball diamonds, soccer fields, swimming pool, tennis courts, fitness centres, and two golf courses within Cochrane.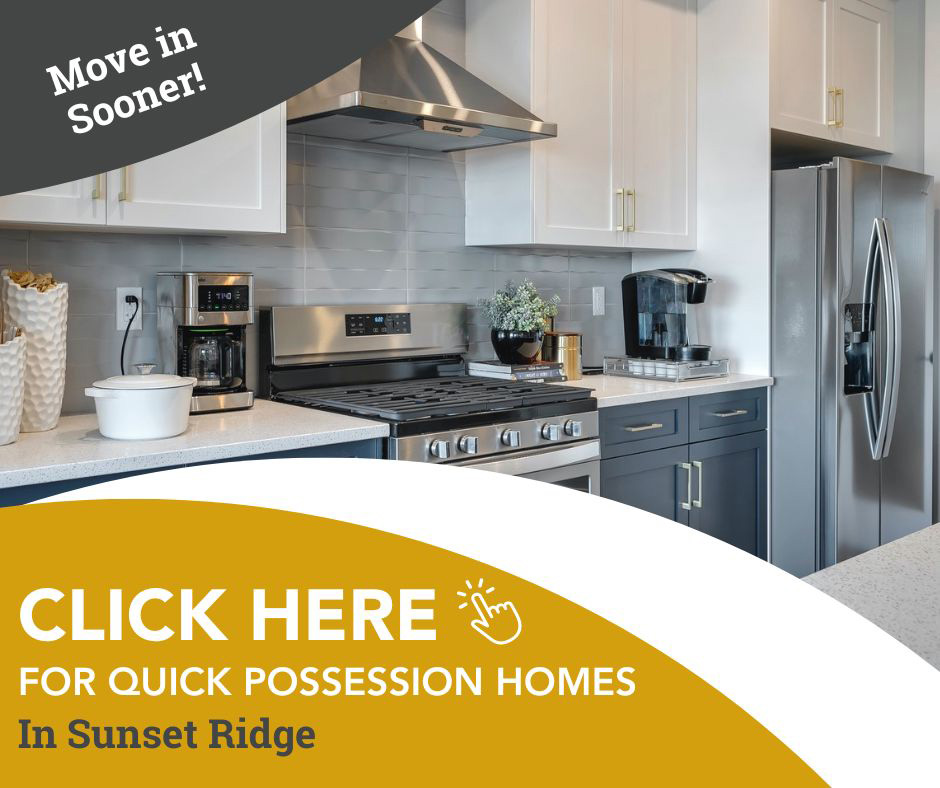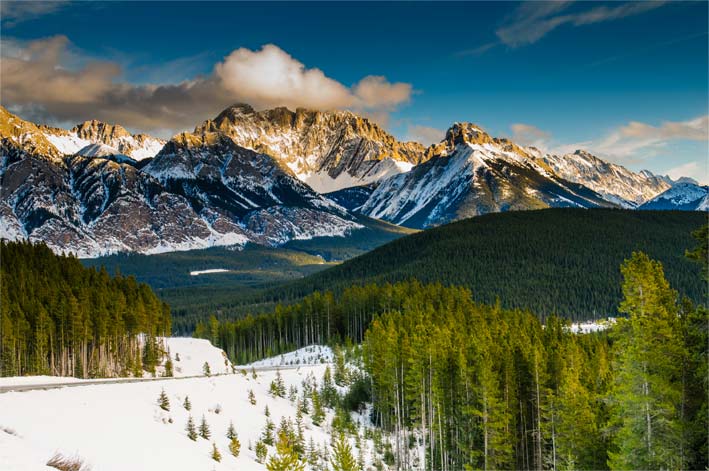 Next-door to nature…
As most Albertans can attest, there is always a large draw to the mountains for hiking, snowshoeing, cross country skiing, rock climbing and many more activities. Living in Cochrane makes it that much easier to get there. Cochrane has its own hiking club you can join to increase your motivation and activity level regularly. The flexibility to live and play in and around Cochrane with only a 35 minute ride to downtown Calgary makes Cochrane one of the most desirable places to live.
Just outside Cochrane are a few provincial parks to enjoy the outdoors and stay active. The first is called Glenbow Ranch Provincial Park and is only 9 minutes away on Highway 1A. This day use provincial park houses 25 kilometres of pathways for hiking, mountain biking, cycling, geocaching, or scenic picnics. The second provincial park is called Big Hill Springs Provincial Park with only 16 minutes away from town. This provincial park has all the amenities as the Glenbow with an added bonus of a stunning cascading water fall flowing throughout.
Cochrane is a place to enjoy life to the fullest with many things to do in and around the town. The great Historic Cochrane Ranche Site, Alberta's first large-scale livestock operation, founded in 1881 by Senator Matthew Cochrane, is a place people flock to for entertainment and family fun. The people of Cochrane are honoured to have this historic site amongst their community.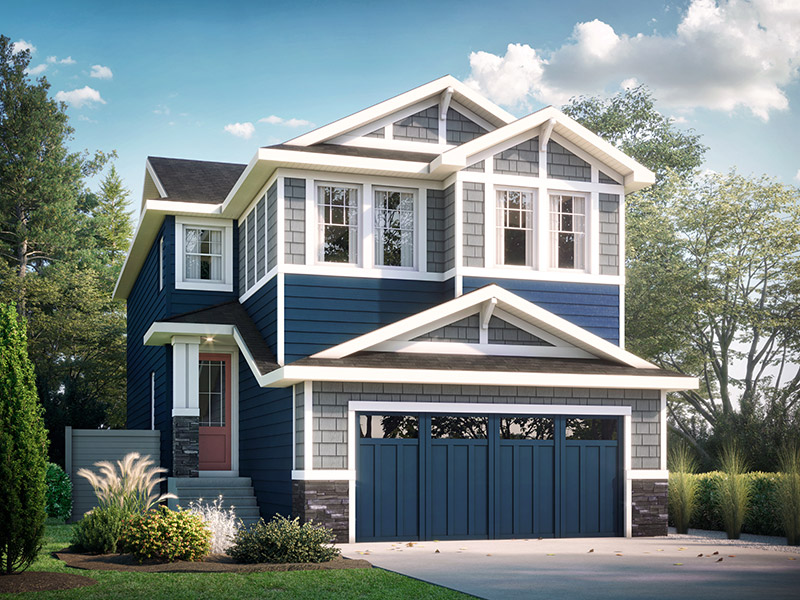 Lot Map
Click the map to download (pdf)
Frequently Asked Questions
You can view quick possession homes in Sunset Ridge here.
Please contact the Area Manager for more information.
Our home prices vary by type and any customizations made. Please contact the Area Manager for more information.