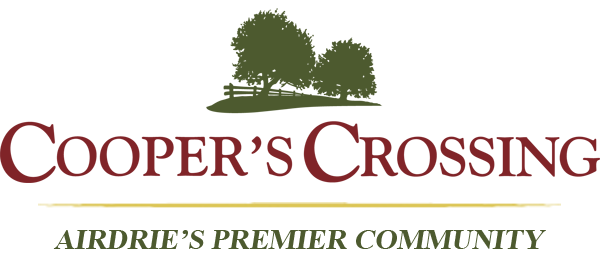 Connexions Townhomes in Airdrie at Cooper's Crossing
Airdrie's Cooper's Crossing has been voted the best community 6 years in a row by the people who have made it a sought after community to live in. It is filled with shopping, restaurants and schools. It's also close to the brand new recreation centre! Cooper's Crossing has forty-four acres of greenspace throughout the neighbourhood, lending to the open spaces and a safe place for kids to play and grow.
People move to Airdrie for a many of their own reasons, but when asked, there was some reoccurring ideas; looking for a better quality of life, small town feel with big city amenities, a big house for growing families, my money goes further here for the home I really want, a safe environment to raise my family, wide openness to feel free, lower taxes, no business tax and just plain sick of the rat race in Calgary. When a survey was conducted in Airdrie, 96% of those residence that live in Airdrie, they rated their the quality of life as 'good to very good,' and 100% of people feel safe to walk alone in their neighbourhood. That's imperative for those dog walkers, people with small children and the elderly. Airdrie is filled with scenic ponds, cozy picnic spots, 300 acres of greenspace, parks and trails to feel connected to nature, no wonder why people want to live here.
Since Cooper's Crossing is considered Airdrie's Premier Community, it's no wonder why people want to live here!
Schools, Parks, Shopping and more…
Cooper's Town Promenade is right across the street from our Connexions townhome project. This shopping area includes Save-On Foods, Highlander Wine & Spirits, Shoppers Drug Mart, Bow Valley Credit Union, Little Treasures Daycare, Munchkin Academy Preschool, Shell Gas Station, Ripe Tomato Pizzeria, as well dental and medical offices. An exciting array of smaller boutique shops and restaurants will join in the mix as the project nears completion.
The schools are very close by for those with children. There is a preschool to grade 4 called Cooper's Crossing, a Catholic high school called Saint Martin de Porres and a public high school called WH Croxford both for the grades 9-12. 
There are many parks and outdoor activities to do  in Airdrie such as; Chinook Winds Park, Splash Park; Ball Diamonds; Skate Park; Outdoor Rink; Playground; Iron Horse Park Miniature Trains, Beach Volleyball; Off Leash Park;  and a Toboggan Hill for those outdoor winter activities. If you like to golf, there is an 18 hole golf course called Woodside.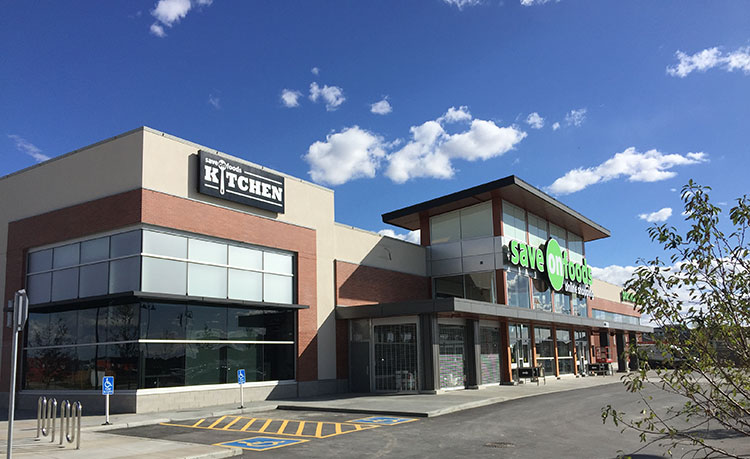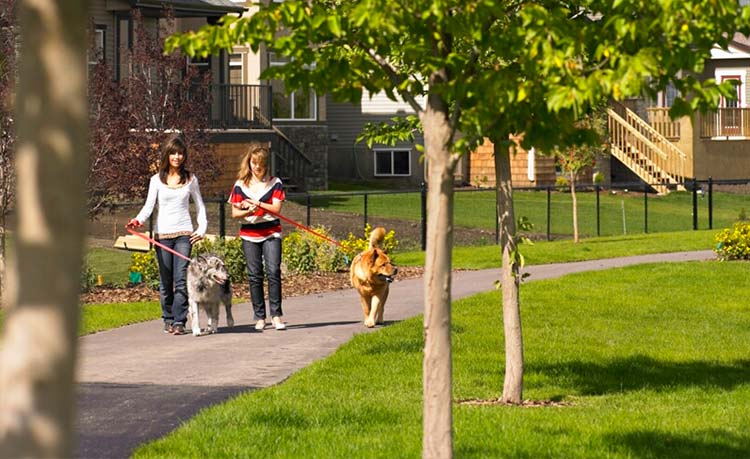 Ample recreation opportunities…
If you are interested in recreational activities, there's lots to do in and around Airdrie. The new recreation centre called Genesis Place has something for everyone. If you like to swim there is all day access to the six lane competitive pool, dive tank with one metre board, slides, aquatic climbing wall, hot tub, steam room, tot pool, leisure pool with spray toy features, and lazy river. For those that prefer land, there is lots for you to do as well.
There are twin indoor soccer fields, double full sized gymnasiums, multi-purpose dance studio, mind body studio, and rotary room. The fitness centre has 14,000 sq. ft. with 30+ drop-in fitness classes per week, 200 metre indoor running track, two fitness/leisure studios, 70+ cardio equipment, and 60+ piece strength training equipment.
Don't forget the outside amenities as well with a 1000 seat grandstand and athletic field with a 400 metre outdoor all-season running track and two NHL sized arena'. This grand facility also has child care centre for the kids!
Because this community is so new, Google hasn't updated their maps yet! 
Please call for directions.