View Our Chestermere Showhome in Marina Paradise
Chestermere wouldn't be Chestermere without its beating heart and year round source of fun for the whole family, its stunning lake. People come from all over to be a part of this tranquil city. Chestermere provides a safe environment for people to live and grow and with Calgary being just a stone's throw away for a short commute to the big city and all of its amenities.
Marina Paradise is one of Chestermere's newest communities with over 16 acres located south of highway 1 and east of Paradise Road. It will accommodate a variety of buyers with a total of 74 single detached, semi-detached and multi-family residential lots with 2 commercial locations.
The Marina Paradise community is conveniently located close to amenities and it is a short distance to the lake.
Lake Life At Your Price Point…
All homes in Marina Paradise will be designed and reviewed to adhere to the highest architectural standards. The guidelines will allow for purchasers and builders to build a variety of exterior elevations avoiding repetition or extreme contrasts within the community. Marina Paradise will accommodate for a variety of price points, while still creating the distinctive feel, typical of higher end communities. Stucco, brick, cultured stone, tile and Hardie Board are such high end materials approved by the developer is encouraged in the executive design. The surrounding area will be designed to create unity within the community and a place people will love to call home.
This Marina Paradise community is conveniently located close to amenities and it is a short distance to the lake. You can walk to the grocery store, drug store, restaurants, coffee shop, town hall and much more. The close access to the lake provides many activities such as; boating, wakeboarding, waterskiing, tubing, fishing, canoeing, kayaking, sailing, or a relaxing paddle boat ride. For those that like to sail, Chestermere Lake is home to the Calgary Yacht Club with lessons for all ages. Many like to relax in the sun on the beach or have a picnic or BBQ with family or friends.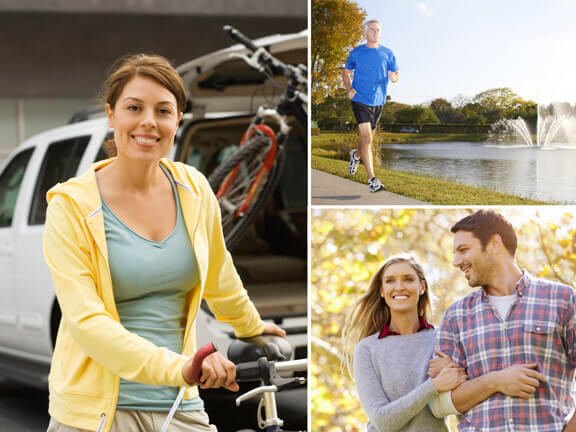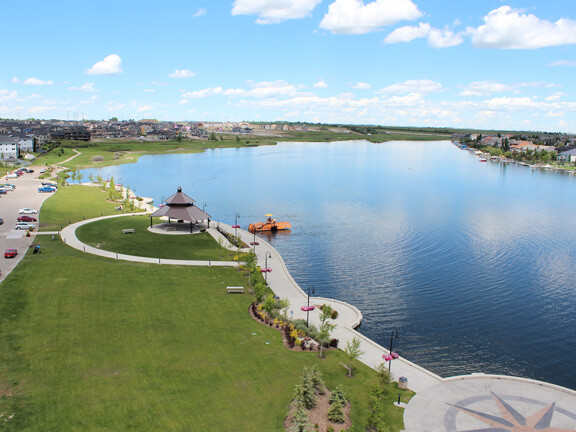 Perfect for Families
There are 44 acres of luscious parks and green spaces nearby to bask in the fresh air or enjoy a nice stroll around the lake. In the winter months, you can skate or pick up speed with a fast snowmobile ride and ice fishing. There are many activities within walking distance such as a beautiful wetland bird sanctuary and an entertaining 18-hole golf course. Chestermere also has an association called the Chestermere Regional Community Association to organize fun and entertaining events making Chestermere an enjoyable place to live.
There are two schools within walking distance giving kids the ability to grow their independence while still feeling safe in their wonderful Marina Paradise community.
Contact Us to Learn More
Beauty and Quality …
Whether you are a first time home buyer or have purchased a home before, the process can be exciting and engaging. Our strong professional team can help you make the decisions to find that 'Perfect Fit' to make our house your home. Douglas Homes has been building houses for over 30 years and has the experience and knowledge to get you into the home you will love.
Need an immediate possession? Our quick homes are award winning designs and built by our professional team. Each of the homes include such upgrades as hardwood floors and granite countertops in the latest colour and pattern trends. Let's get started today!
Marina Paradise is the 'Perfect Fit.'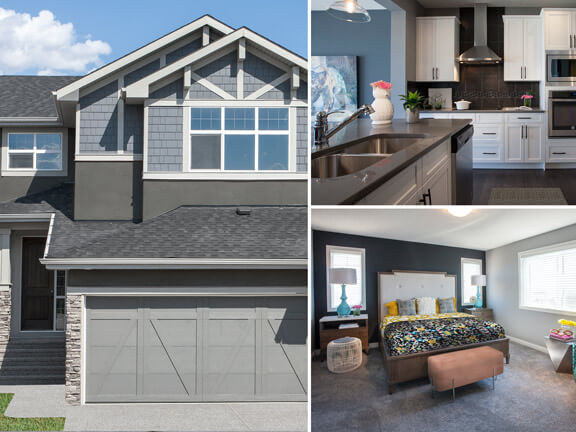 Showhome Address
681 Marina Drive, Westmere, Chestermere
Showhome Hours
Monday – Thursday: 2:00 pm – 8:00 pm
Sat, Sun & Holidays : 12:00 pm – 5:00 pm