View Our Okotoks Showhome in Ranchers Rise.
A vibrant city with a small-town feel!
Okotoks is a short 10 min drive from south Calgary and is nestled along the Sheep River. Often thought of as a bedroom community, this community with a population of nearly 30,000 is anything but sleepy. It has a vibrant arts and culture scene with year round activities and events.  Closely connect to the present is Okotoks deep rooted western history which are depicted in their popular walking tours, just one of the many things to do.  This town has it all… From the cute little boutique stores in the downtown core to the big community conveniences – All without having to drive to the city!
Visit our Showhome!
2 Ranchers Bay –
Ranchers Rise, Okotoks
Our luxury 2-storey homes range from 1171-2272 Sq.ft. and include tons of premium upgrades. Starting in the low $500s
Live in luxury at Ranchers Rise at Okotoks Air Ranch
Runway for Small Planes
Green Spaces
Ball Diamond
Pathways
Water Features
Get Directions to Showhome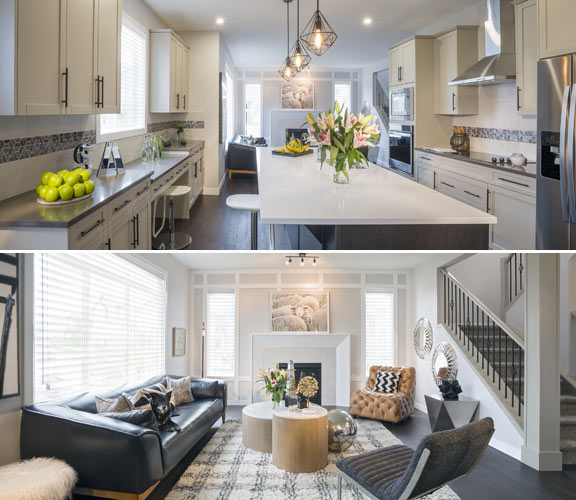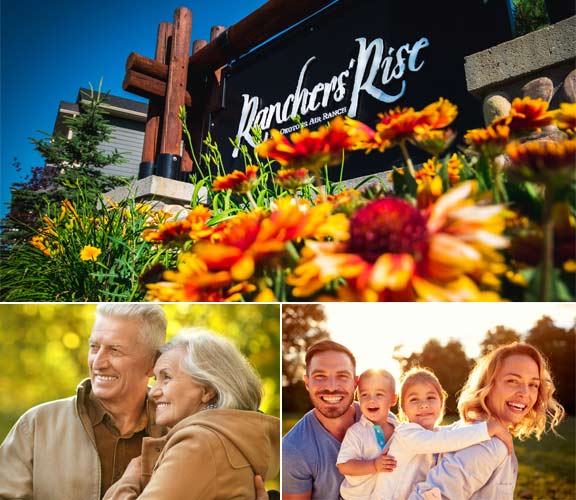 A place for everyone to call home …
There are a large range of people from empty nesters to growing families and everything in between. Soothing walking paths around the Beatrice Wyndham Park and bird sanctuary can be used for anything from a bike ride to a Sunday stroll.
Rancher's Rise is nestled around the Okotoks Air Ranch Airport for those aviation enthusiasts. It's a handy place to have in your neighbourhood if you own a small plane or like to fly.
True to community spirit …
Okotoks thrives on participation and everyone from young to young-at-heart finds plenty to do. Whether it is getting involved with legitimate theatre or joining the philharmonic, there are plenty of groups to join such as; Big Rock Singers, the Chinook Country Quilters, Dewdney Players Group Theatre, Foothills Music Society (concert and jazz bands), Foothills Philharmonic Society, Little Rock Show Choir, Okotoks and District Historical Society, Okotoks Arts Council, Okotoks Men's Chorus, and the Victoria Quilts Canada.
View Quick Possessions!
Education & Enrichment …
For those with Children, you will be happy to know there are child care options, day camps, preschool, kindergarten, catholic, private and public schools available. Okotoks also has its very own Bow Valley College campus for adult education located right here in Okotoks. Furthermore, there is an abundant of churches available to serve your spiritual and religious needs.
Next door to nature …
For those that like to get out to the mountains, there is quick access to the famous Cowboy Trail or Highway 22 and the Kananaskis along the very scenic Highway 40. Wildlife can often be seen in and around Okotoks either along the side of the highway or right in town as they follow the scenic Sheep River valley.
View Quick Possessions!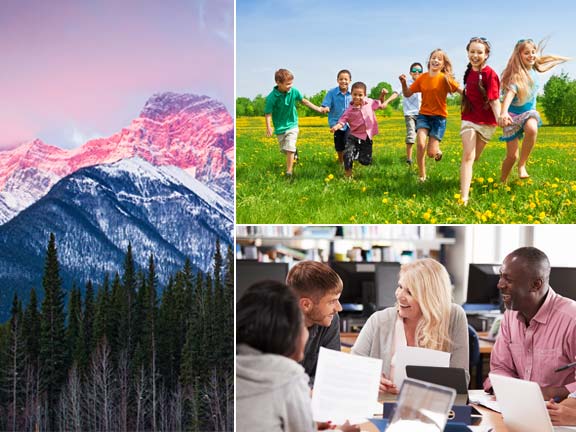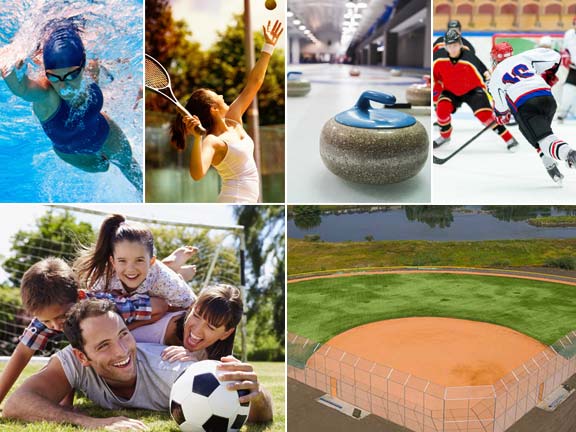 Sports & Activites abound!
For those that like to stay active themselves, there are lots of sports groups and clubs to belong to for such activities as; trampolining, running, hockey, riding ponies, baseball including fast pitch, rugby, ringette, shuffleboard, swimming club, football, BMX Club, curling, a pool league, lacrosse, pickle ball, pro rodeo, soccer, rifle and pistol club, skating, tennis, and water polo.
The Seaman Stadium is a full season minor league baseball stadium, having celebrated its 10th year anniversary with seating for 1600 and a capacity for 2,700 including the berm. The stadium is home to the Okotoks Dawgs Baseball Club and many from Calgary and surrounding areas love to go and cheer them on for some summer fun.
See All Amenities
Did you know?
The name Okotoks was derived from the Blackfoot First Nation word for rock. Before the European settlers, the First Nation used the Big Rock, the largest glacial erratic in the Foothills Erratic's Train, located about 7km from town, in order to find the river crossing. As time passed the community began to evolve and grow up around a sawmill that at one time employed over 135 people. The Sawmill has since disappeared, but the building remains and now houses law offices and a French restaurant. There are cultural programs available for all ages to learn about the history of Okotoks in creative ways for entertainment, education and fun.
Come experience Okotoks with its historic past and sustainable future. Ranchers Rise showhome coming soon!
Showhome Address
12 Ranchers Bay Okotoks, AB, T1S 0P2
Showhome Hours
Monday – Tuesday 4:00 pm – 8:00 pm
Wednesday – Friday by Appointment Only
Saturday, Sunday and Holidays 12:00 pm – 5:00 pm
Contact: Neil Donnelly
Email: ndonnelly@sutton.com
Phone: 403-479-5129

View Homes by Clicking the Links Below:

Phase 10
Phase 11
There are no available lots at this time.