View Our Chestermere Showhome in The Shores, Westmere.
The homes built in the Shores, Westmere community in Chestermere, offer a fleeting opportunity to enjoy luxury living right next to Chestermere Lake. Lot sizes are 22' wider than in the City of Calgary, granting the selected elite more privacy and gorgeous lush landscaping to really make your house a home. The sound of water lapping on a shore is something people listen to for relaxation and these selected few get to enjoy it each and every day.
Westmere is the fastest growing community in Chestermere, and no wonder with all the natural areas, green spaces and the proximity to the stunning lake and amenities, people want to live here.
Convenience & Luxury come together…
Opportunities for a fulfilling career in the big city and peaceful living in a small town, you can have it all living in Chestermere. The drive is only 20 minutes into Calgary's downtown and if you are athletic and ambitious, you could bike along the canal to get there. For a more relaxing and peaceful commute, there are two local shuttle services available into Calgary. After the hustle and bustle of a busy day, people crave that tranquil atmosphere, a place to call home.
Douglas Homes not only takes pride in our workmanship, but each and every home must go through an architectural standard review by the Developer. Many things are reviewed such as; premium siding choices, visually pleasing stone exteriors and window placement, beautiful elevations to take full advantage of the expansive lots and maintain an estate like feel all within the neighbourhood.
See our quick possession homes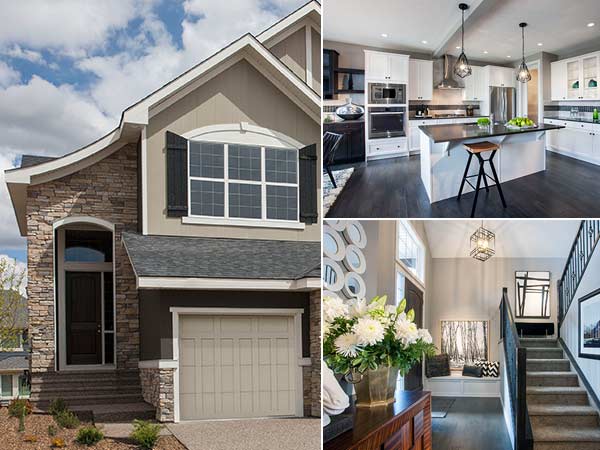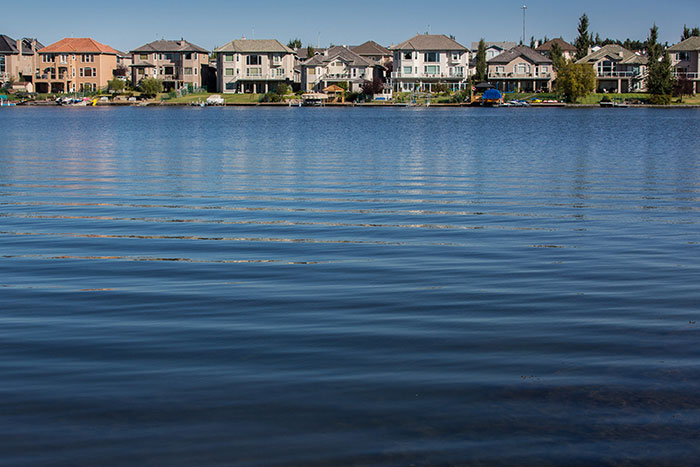 Wait until you see the lake!
They say that boating is one of the few activities to extend your natural life-span. On Chestermere lake there are many different activities in the summer months such as; wakeboarding, waterskiing, tubing, fishing, or just letting your hair fly in a ride around the lake. Not only are the motorized boats welcome on the lake, you can use canoes, kayaks, paddleboats and many more. Chestermere Lake is also home to the Calgary Yacht Club if sailing is something you like to do. Not only can you swim in the lake and play on the beach, you have the ability for a scrumptious picnic or BBQ. In the winter months, you'll love to get outside with the family or friends to skate around the lake or go for an exhilarating ride on a snowmobile.
Some of the dryer options to do in Chestermere include the Westland Bird Sanctuary, countless walking paths with the ability to take a stroll right beside the shore, or play a round of 18 hole golf, all within a short distance of home. 
Schools, Shopping, and Activities…
Chestermere has lots of activities and amenities to keep your family busy. It offers such things as: a recreation centre, indoor areas, ice rinks, curling rinks, baseball diamonds, and soccer fields. Chestermere has an association called the Chestermere Regional Community Association to organize fun activities for you and your friends and families to enjoy.
There are many schools to choose from in Chestermere and a few within walking distance of Westmere. There are two elementary private Catholic schools ranging from preschool to grade 12, an elementary public school ranging from kindergarten to 12, a public Junior High School from grades 6-8 and a public high school ranging from 9-12 for all your kids learning needs.
Residents in the Shores not only have access to the beautiful lake, they enjoy the convenience of being in walking distance from shopping, restaurants, banks, grocery stores, a pet store, hairstylist, bottle depot and a place for car maintenance. This will save you precious time in your busy world to spend with family and friends.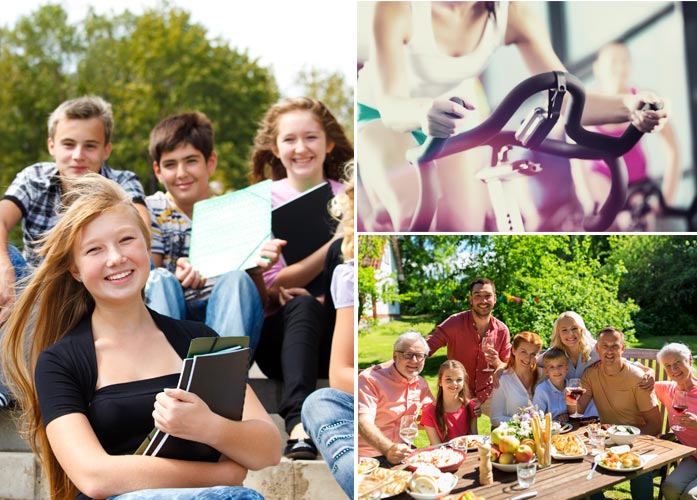 Showhome Address
681 Marina Drive, Westmere, Chestermere
Showhome Hours
Monday – Thursday: 2:00 pm – 8:00 pm
Sat, Sun & Holidays : 12:00 pm – 5:00 pm
Contact: John McLaughlin
Phone: 403-560-4621